TD Bank Affinity Program
Harlem Pride has set up an affiliate program with TD Bank as a fundraiser to help us raise money. This program is called the TD Bank Affinity Membership Program.
Our Harlem Pride TD Bank Affinity Code is AH621.
Click here for a printable flyer to take to the bank.
How it Works
TD Bank will make an annual contribution on the enrollment anniversary date to Harlem Pride based on the activity of all participating TD Bank accounts. Eligible accounts include business and consumer checking, savings, money market, CD's and retirement.

Fundraising Potential for Harlem Pride
For each Checking Account, Harlem Pride will receive:
$50 for each new checking account, opened and maintained at least 3 months prior to the enrollment anniversary date. After the year the checking account is opened, it is reclassified as existing
$10 for every existing checking account
For each Savings or CD deposit, Harlem Pride will receive:
1/10 of 1% contribution based on upon average annual balances. To be included in the annual contribution calculation, the balance for any deposit account must be maintained or grown (i.e. it cannot decrease) in the contribution year.
In addition, please note that:
Existing accounts can be designated for inclusion in the program.
There is absolutely no cost to you.
Participation is completely voluntary.
TD Bank will keep all of your information strictly confidential.
Any existing TD Bank customer can join the Affinity Membership Program benefiting Harlem Pride, so ask your friends, relatives, and business partners with TD Bank accounts to join too.
Call, email or stop into any TD Bank branch for more information.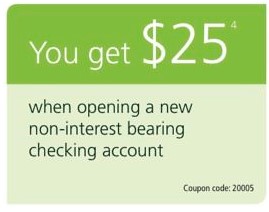 Our Harlem Pride TD Bank Affinity Code is AH621.
*Participating customer account information is completely confidential and will not be shared with Harlem Pride.